Personal Trainers London:
Absolute Fitness, established in 1997 by celebrity personal trainer Kathryn Freeland, is the leading company for personal trainers in London. We believe in a balanced approach, with fitness for life not quick fixes and gimmicks. We offer only professional personal trainers with bespoke programmes tailored for each individual. Our personal trainers exercise outdoors in London parks because it gives you greater results, relieves stress and inspires.
Contact us for your free 15 minute phone consultation so we can discuss your personal exercise and diet objectives
Professional Personal Trainers in London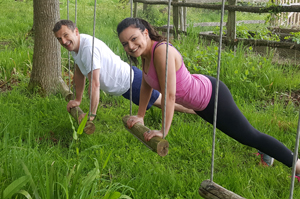 We design you a bespoke fitness programme for your fitness level, health & age
Our personal trainers in London keep exercise varied and at a suitable intensity for your motivation and enjoyment
We help you incorporate exercise into your life forever, so avoiding harmful yo-yo exercising
Exercise improves posture and body shape, resulting in weight and fat loss
Exercise boosts energy levels, increases confidence, well-being and reduces stress
Exercise boosts your immune system, decreases health problems, injuries & illnesses
Personal Training in London Parks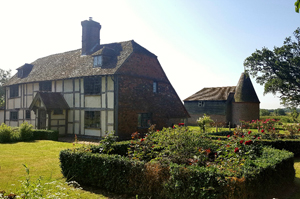 Personal training outdoors gives greater benefits than the gym, is more enjoyable, stimulating and a natural stress reliever
Outdoors more calories are burnt & your core muscles work harder
We have the equipment & knowledge so outdoors is more effective than the gym
Our personal trainers use body weight, trees and benches as well as free weights, dyna bands, TRX, boxing equipment, Swiss balls, foam rollers and medicine balls
In London parks you can tone up, lose weight, train for a marathon, do a bootcamp with friends, get fit to ski, strength train, improve flexibility and so much more!
"Kathryn makes exercise exciting. I had lost my get up and go until she took me to the park- we used benches, trees and steps for challenging outdoor circuit exercises. Thanks to her encouragement and expertise I am outdoors at every opportunity. And her enthusiasm is infectious..."
Sophie Goodwin, Tatler
"If you want to boost your fitness, drop pounds or kick-start a brand new exercise plan, this is my tried and tested foolproof fitness programme - it works."
Katy Young, Beauty editor, Harpers Bazaar
"Kathryn is a brilliant trainer."
Rosamund Urwin, London Evening Standard
"Kathryn's advice has been invaluable. No longer am I short of breath at the beginning of my run, with her tips for warming up, and advice on changing my running style I have been able to up my distance."
Vicki-Marie Cossar, Health & Sex Editor for Metro
"As a former confirmed couch potato and life-long back pain sufferer I am extremely grateful to Kathryn for her major contribution to improving my lifestyle. I used to hate the gym and exercise in general the fact that I've been training with Kathryn for over 7 years is a tribute to her. She makes exercise fun, varied and above all effective."
Matthew Wright, TV Presenter, London
"Kathryn is an incredible personal trainer."
Rosalind Ryan, freelance journalist for Zest, Healthy, Top Santé, Boots Health & Beauty, London
"Kathryn has helped me on so many things over the years. She is hugely knowledgeable and professional personal trainer and is always a delight to work with."
Alice Hart-Davis, Award-winning beauty journalist, London
"For years I used to go to the gym three times a week, doing the same routines on the treadmills and machines but not getting results. My friend recommended Absolute Fitness and now I train twice a week with my personal trainer in London, who motivates me and we have a great rapport. I love personal training outdoors, it's more challenging and stimulating and I have had fantastic results and am more toned in all the right places!"
Kitty Buchanan Gregory, Battersea, London